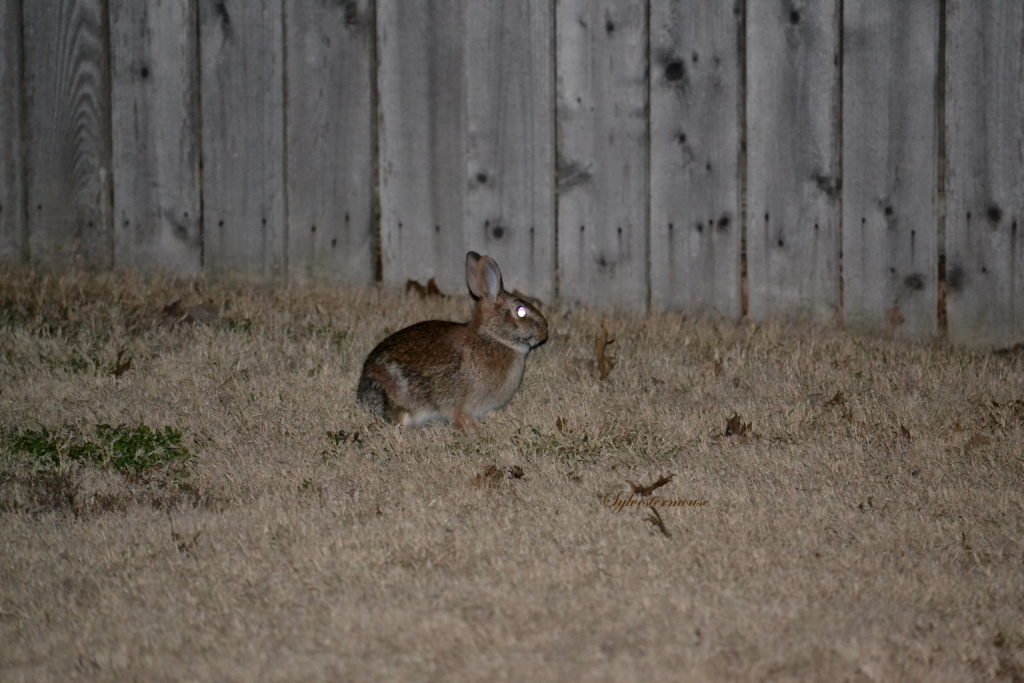 In spite of our dogs, we have a few wild bunnies who have taken up residence in our backyard. It is always exciting to see one out. Normally, by the time I have gone back inside and grabbed my camera, the bunny has hopped away, taking shelter in our nearby bushes. This particular bunny has gotten very comfortable with our dogs coming out in the evening and he will stand perfectly still unless one of the dogs approaches him. The pups have gotten used to the bunny as well and rarely give him any attention.
One night in February, I happened to step out with the dogs and saw the bunny. He actually waited for me to get my camera and snap a shot this time. It is still very exciting to see either of the bunnies out, but even more exciting to be able to capture a photo.
Click the Image to Enlarge the Photo for a Closer Look!